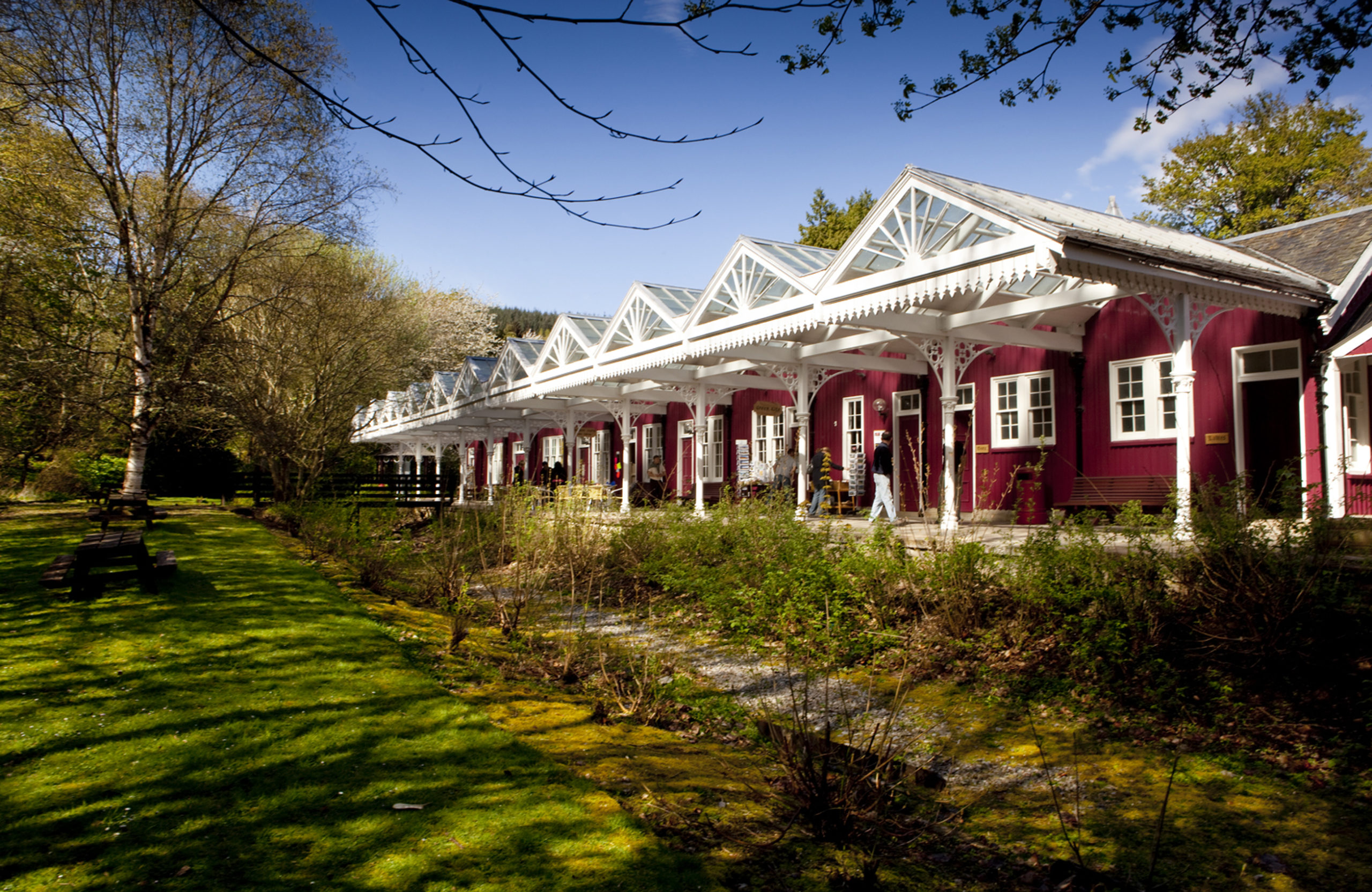 Local attractions
Strathpeffer Village
In the Victorian era, Strathpeffer was popular as a spa resort, owing to the discovery of sulphurous springs in the 18th century. The pump-room in the middle of the village dates from 1819. The Strathpeffer Pavilion dates from 1880, and was built to provide a venue for entertainment of the visitors. It fell into disuse and disrepair towards the end of last century, but has now been restored as a stunning new venue for the arts, weddings, other functions, and events of all kinds.
The old railway station now contains a variety of shops and craft outlets as well as the Highland Museum of Childhood. The nearest working stations are now at Dingwall and Garve.
Because of its location in the heart of the Highlands, and because it contains several large hotels and many guest houses, holiday cottages and B&B establishments, Strathpeffer has remained a popular visitor attraction and a good base for touring the Highlands. There are many walks in the surrounding area and a very scenic golf course, which boasts the longest drop from tee to green of any course in Britain.
The Strathpeffer and District Pipe Band and local Highland dancers perform in the village square every Saturday from the end of May to September – this is a popular gathering for both visitors and residents.
Nearby is Castle Leod, seat of the Earl of Cromartie, Chief of the Clan Mackenzie, which is now open to the public several times a year. The annual Strathpeffer Highland Gathering, one of the longest-established Highland Games in Scotland, takes place in the grounds of Castle Leod every August.