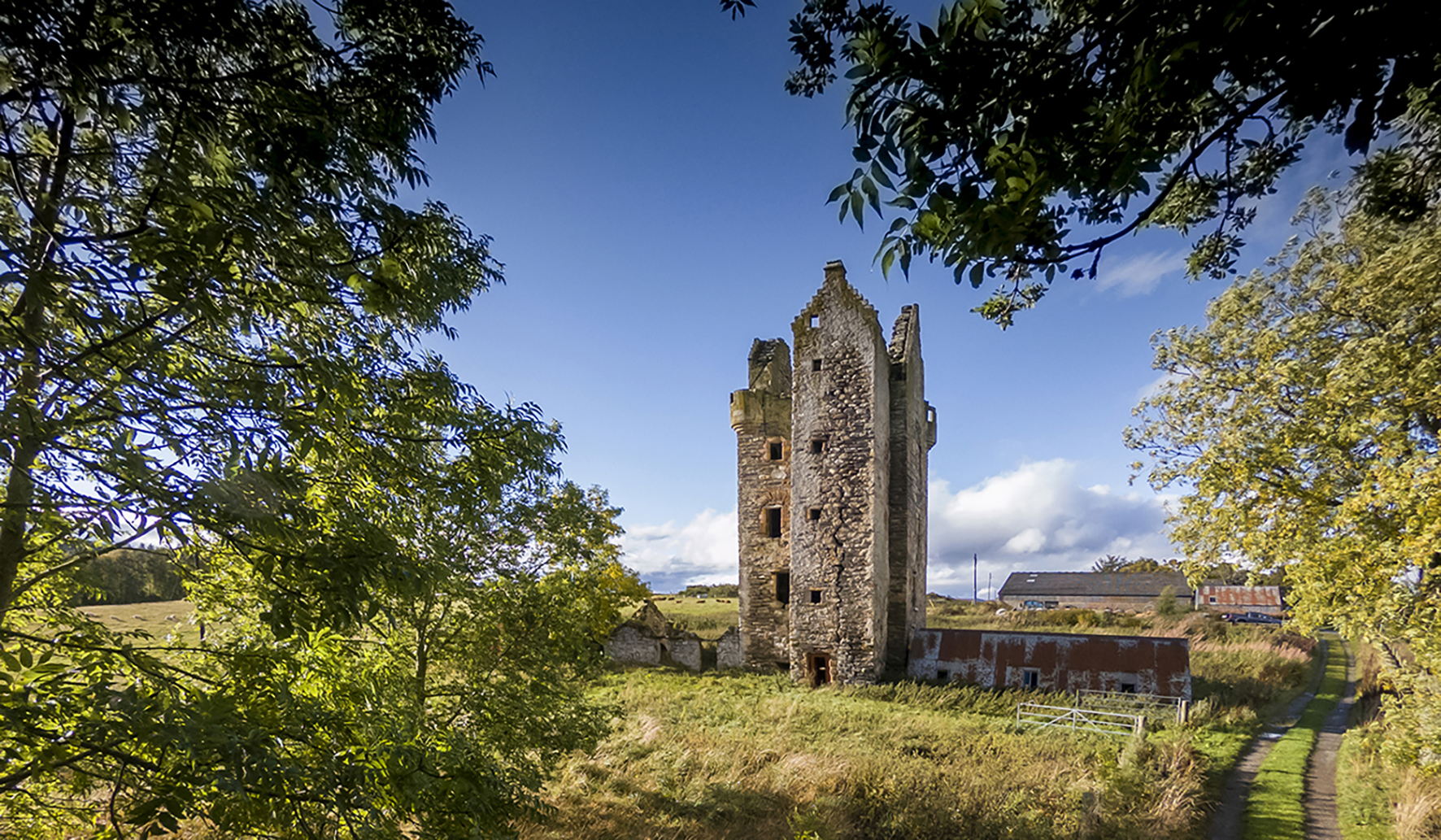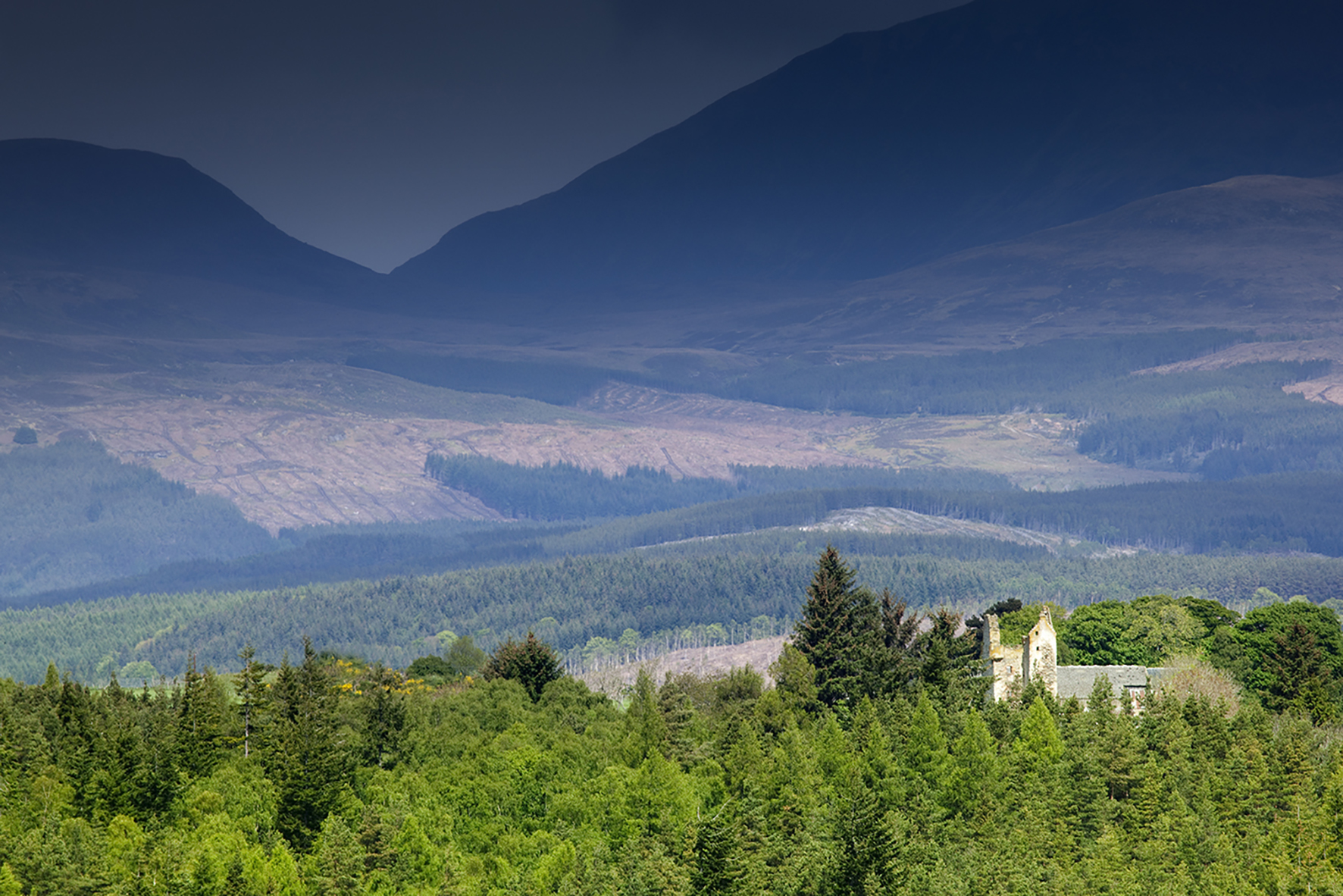 Fairburn Tower
Fairburn Tower was constructed in 1545 for Murdo Mackenzie, the 1st of Fairburn. He had spent time at the Court of King James V and was a Gentleman of the Bedchamber. Murdo obtained a Charter for the Lands of Fairburn in 1542.
One of his successors added the stair tower.
It was probably Alexander, the 8th of Fairburn, who added a dining room, from 'two cupples of a Creel House', which were strengthened with stone and lime walls. On 19th August 1762 Bishop Forbes dined at Fairburn.
By the time Alexander, the 10th and last Mackenzie of Fairburn, inherited the tower and the lands of Fairburn in 1793, the building was beginning to fall into disrepair.
In 1851 a local farmer was using the tower to store hay. A cow followed a trail of hay into the tower and became stuck in the building. She gave birth to a calf inside the tower, fulfilling the prophecy made by the Brahan Seer in the 17th century.
The dining room, built adjoining the tower, was turned into farm cottages which were occupied up until the 1930's. After which they, too, became ruined.
In 2020 The Landmark Trust took a lease of Fairburn Tower and over the next couple of years are going to restore the building and make into a self-catering holiday tower.
For more information visit the Landmark Trust website
Two of the last Mackenzies connected with Fairburn Tower are General Sir Alexander Mackenzie of Fairburn 1771-1853 and Barbara Mackenzie 1770-1836.
Portrait of Mrs Kenneth Murchison (1793) By Sir Henry Raeburn – Szépművészeti Múzeum, Budapest.
Artist illustration of General Sir Alexander Mackenzie of Fairburn.